SR-71 Blackbird Ti and USS North Carolina Teak Wooden Ring
The metal portion of this ring is made from the ejector nozzle of an SR-71 Blackbird. It was sourced by a customer who liked the idea of my Cobalt/ USS North Carolina deck teak ring, but had an idea to make it even more badass. She commissioned the Ti portion of the ring from a fellow named Dan Freeman, who was an Airforce machinist (now ret.) supervising fabrication, maintenance and repair of the SR-71 Blackbird. He makes rings and other objects out of reclaimed/recycled, mission-flown parts.
The wood inner portion is teak reclaimed from the deck of The USS North Carolina (BB-55). She participated in every Pacific naval engagement during WWII collecting 15 battle stars thus becoming the most highly decorated ship in that theatre. Following her decommissioning, she became a memorial and museum ship in Wilmington, NC. Following a visit from Myanmarese officials, the museum was gifted a large portion of the high quality teak needed to rebuild her decking. Teak of the quality used in a battleship is very difficult to acquire and very expensive - the USS North Carolina required over an acre of material. The old material is now available to the public. My original stock came from Woodcraft, but since then Ive sourced it straight from NC based sawyers, who, it seems, snatched up quite a bit of the material.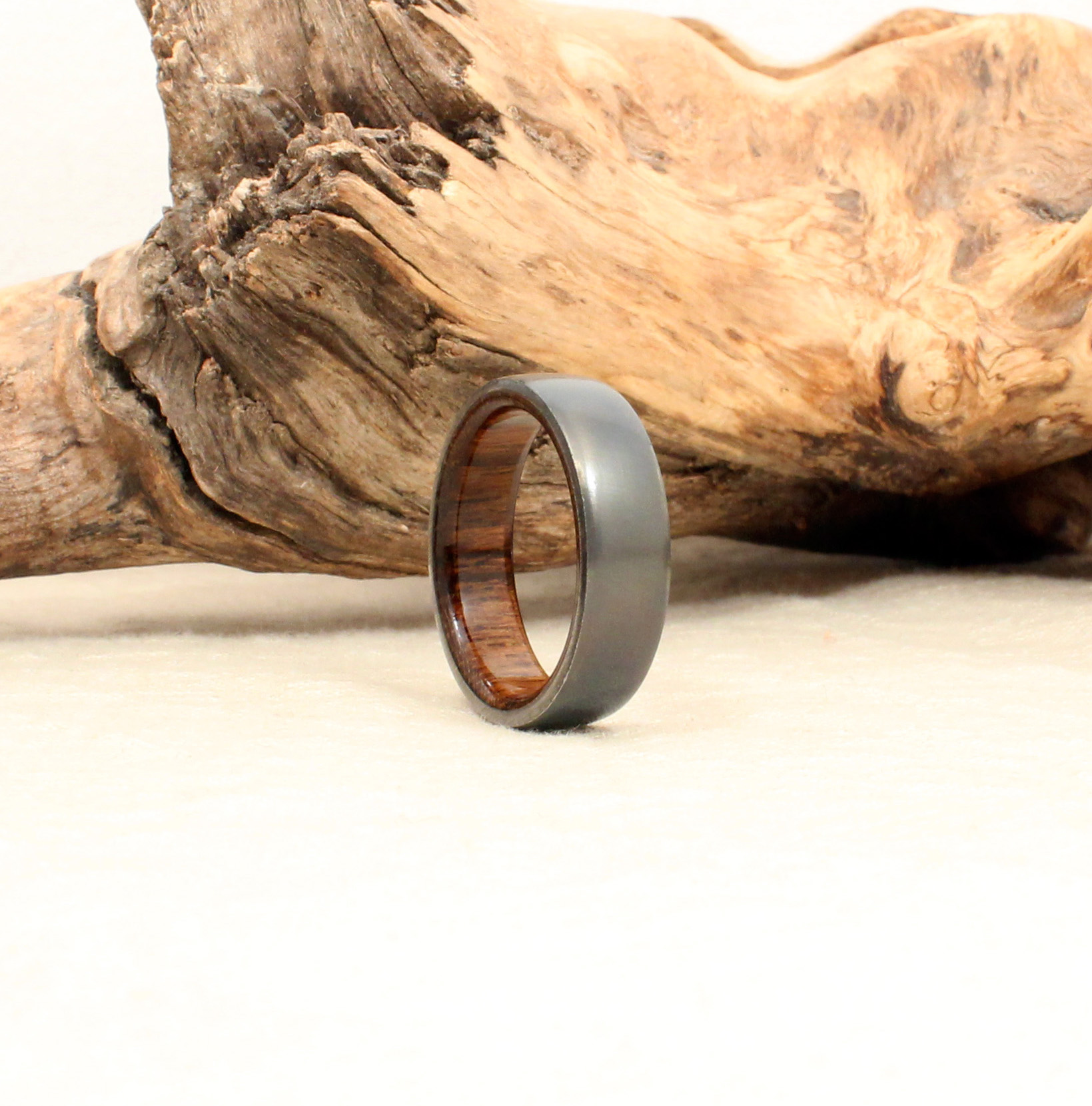 April 5th EDIT:
I am no longer taking commissions to produce this ring.